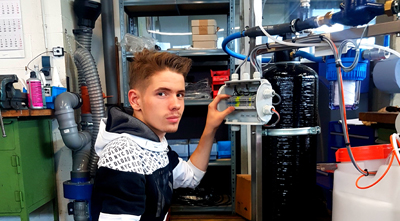 Marcello Iser becomes a mechatronics engineer
On 1st August, 2019, Marcello Iser entered a new phase in his life – he started his apprenticeship at Inatec Mönchengladbach.
We are happy to accompany our new apprentice on his thrilling journey.
We wish him every success in his first step on his career ladder and good luck for his apprenticeship in our company.
 
A sound training builds a solid foundation for one's professional career. Hence, the training of young people is assigned high significance here at Inatec. Undoubtedly, education is an investment in the future of juveniles as well as our company's.